Your first year of university can be scary, exciting and maybe even a little bit strange. Leaving home to come to uni can be a huge step compared to things you've done before. Becoming independent can also be challenging, especially when you're learning to do things you've never had to do before! However, there are a few things I did before coming to Worcester which helped me get prepared. Here are my top tips to make your first year your best year yet.
Learn to cook!
Unless you're a professionally trained chef, chances are your meals before uni would have been cooked by someone at home for you.
Now you're at uni, you'll probably find that you need to eat a little healthier than just living on microwave meals and noodles… Believe me, after a while, eating oven-cooked chips can get really boring.
As long as you know how to cook a few basics (like pasta or rice) and know how things are cooked in the oven (It's surprising how many people I know who don't!), you should be able to get on fairly well and cook almost anything!
Keeping healthy in the first few weeks at uni is key in avoiding the dreaded freshers flu… and yes, even though you're now an official student, you still have to eat vegetables.
Something I found really useful was having a few good student cookbooks from Amazon lying around (I particularly like "Nosh for Students"). These sort of books tell you how much your meal will cost and how many portions it will make. They'll even help you out if you're feeling a little adventurous and trying to impress your new housemates!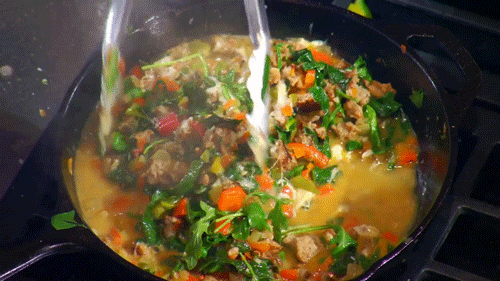 Washing clothes
One of the most surprising things about first year for me, was how many of my housemates didn't know how to even turn on the washing machine!
Before you come to uni, it helps to know how to work the washing machine… It will quickly make you popular in your flat and helps break the ice in making conversation.
All you need to know is the temperature to wash things at, what to use to wash your clothes and most importantly what colours to wash together! Just so you don't end up with the classic "Oops I washed it with a red top" pink look when you wear your favourite not-white-anymore top.
The easiest thing I found to use were laundry capsules, which you can just throw into the machine with the rest of your washing. Top tip: you can also buy Colour Catcher sheets, which you pop into the wash to stop your coloured clothes from ruining your whites. Genius!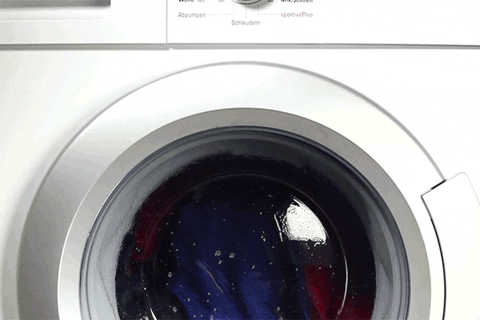 Be organised
It may seem silly that knowing where all of your lecture notes are might save your first year, but it really will. When it comes to exam period (Aaaaah!), being able to find all of your notes and things you need to know will be incredibly useful.
A few folders, highlighters and file dividers will really help you save time in the long run. It will also make studying a lot easier and a bit more fun in the first place! Get colour coding, make spider diagrams to break down your notes and separate your notes by topic. You'll thank yourself later!
If you're ever unsure of something that you learnt in an earlier lecture, knowing where the notes you made are will save you hours! It also saves you from wasting time searching through random pieces of paper, and losing yourself in irrelevant notes that won't help you with that particular topic.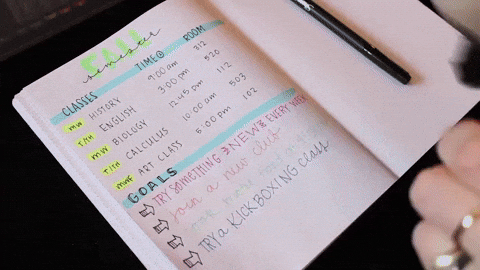 Find a good alarm clock
Once you've settled into student life, you may find that you rarely see the early hours of the morning… I mean you might not be able to get yourself out of bed before 10am.
Whilst this sounds amazing, the shock to the system of a 9.15 lecture on a Monday morning is something that I still haven't recovered from. You may find yourself needing a really good and loud alarm clock.
To help you get up in the mornings, it's worth changing the tune on your alarm clock every now and again. This is so you don't find yourself getting used to the noise of your alarm and sleeping through it.
Another tip: keep your alarm clock on the other side of your bedroom. This will force you out of bed, so you're not tempted to go back to sleep!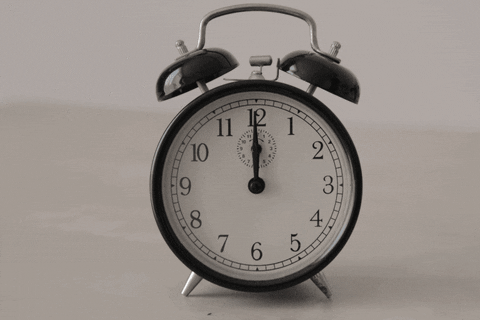 Try out sports and societies
While you're busy with uni work (and going out, of course!), a good way to meet new people and make the most of your time at uni is to join societies. Worcester has loads of societies and sport groups to get involved in, such as Harry Potter, Football, Zumba and even a cocktail community!
After a long day of lectures, there's nothing better than meeting up with your society to take your mind off work and enjoy yourself! It's also a great way to meet new people and make friends outside your course and flat.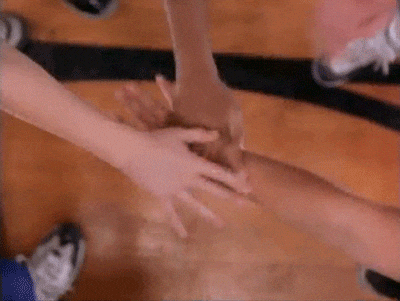 But don't take on too much
The last tip to make first year your best one yet is to avoid taking on too much. There are so many new opportunities in your first year, it's easy to say yes to everything and feel overwhelmed.
It is more than important to find the balance between work life and student life… Get that balance, get your work done and get involved with uni life and everything will be fine. Hopefully then, you'll have the best of first years! What do you want to know more about before you start first year? If you're already a student, what are your words of wisdom for first year? Let me know in the comments!