Welcome to your first academic week at uni! University lectures are completely different to sixth form classes. It can be quite a shock going into a lecture for the first time not knowing what to expect. This post will give you an idea of what to expect from your first week of lectures, so they'll feel less daunting. I'll also be sharing my experiences of first year lectures, and a few tips on making the most of your classes.
Each module you take will have a different number of students in it.
I study History, and sometimes I'll walk into a lecture that has 20 students in and other times the module will be made up of 50 students.
Larger courses, such as psychology, have been known to have more students in one lecture at a time. Lectures are sometimes not as intimate and small as the sixth form classes you're used to.
However, as the University of Worcester is quite a small institution, most of the time, you will be in a small size class and get extra attention from the tutor.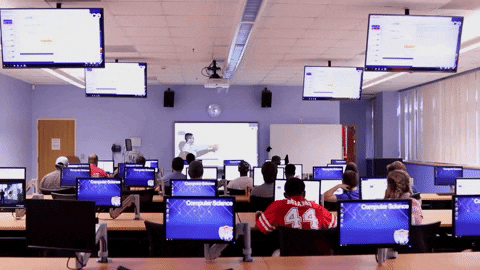 Lectures aren't always sat in big theatre halls.
Despite what the TV says, you won't spend every lecture sat in a theatre hall listening to what your lecturer says. Sometimes, you will be split into small groups and work in more of a classroom environment.
These are known as seminars and usually involve group discussions on a subject. Top tip: it's best to prepare in advance for seminars (you may have some pre-reading to do so you have a basic understanding of the topic before your class).
Lecturers might not know who you are.
Unlike sixth form, lecturers do not spend as much time learning their students names and getting to know them. This means you may have some lecturers who won't recognize you outside of the lecture theatre.
Nevertheless, because the university is fairly small, seminars give students the opportunity to have more intimate meetings with their lecturers. One-to-one meetings can also help you gain a relationship with lecturers, if you feel you require their support at any point during your degree.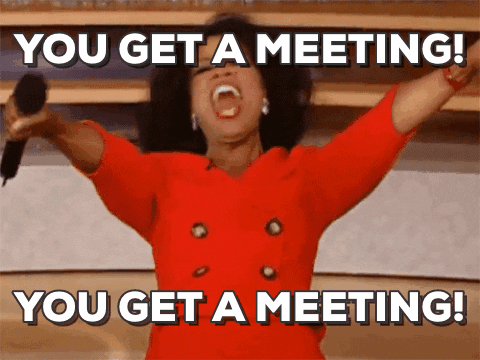 Unlike school and sixth form classes, lecturers spend less time giving in depth explanations to students during lectures.
There simply isn't the time. However, the University of Worcester has an open door policy; meaning students can speak to their lecturers outside of class about any issues they're having.
If you're struggling with a concept in a lecture, you're better off talking to the lecturer at the end or booking a meeting with them. This way they can give you their undivided attention in a one-to-one session, to help you achieve the best of your ability.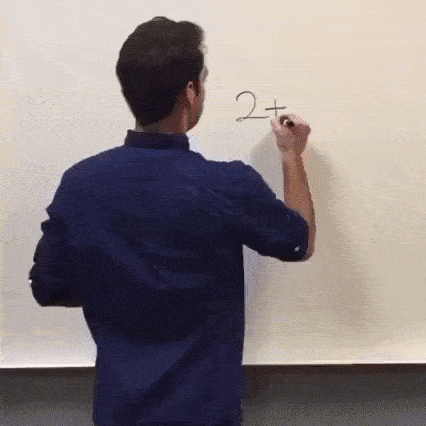 Lectures can happen at any time, anywhere.
I have known friends who have had lecturers start at 6pm and not finish until 9pm. Often, lectures change rooms and even sites throughout each semester.
Never assume you will always be in the same place. Always check your timetable for any changes to your lecture you don't know about. Luckily our campuses are quite small, so your lectures should hopefully be close together, even if their location does move!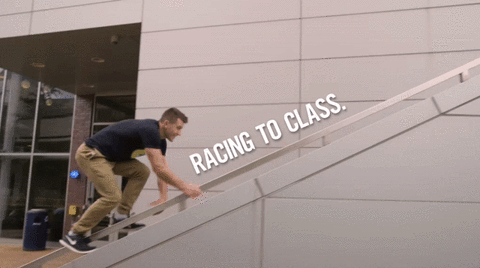 Different courses have different length lectures.
As a History student, all my lectures last for three hours. But I have friends who study Sports Therapy who have lectures for only one hour. It all depends on your course. Make sure you bring a snack and water with you, so if you do have a long lecture, you can get your energy back during your breaks!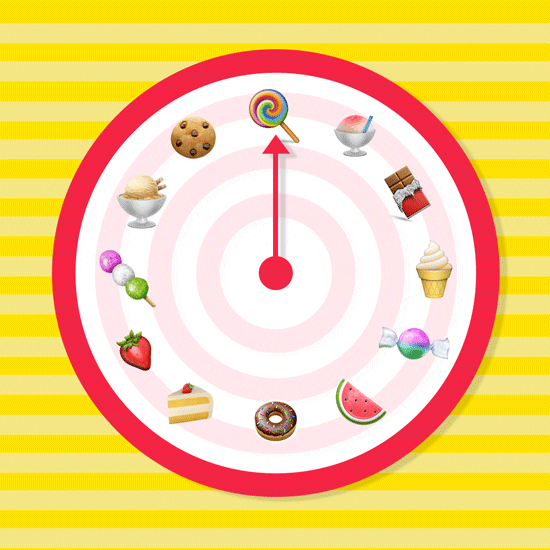 You don't always need to take extensive notes.
Most PowerPoints used by lecturers will be available online via Blackboard. You can access these any time, anywhere. Double check with your lecturer that they'll be using Blackboard, so you can download your lecture notes before the lecture.
You'll then only need to make notes on the additional information not mentioned in the PowerPoint. This will save you a lot of time and allow you to listen to the lecturer instead of writing everything down!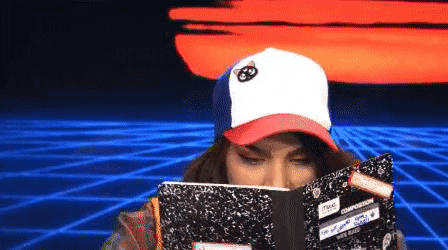 Lecturers expect you to know about the topic they're covering in a lecture before you attend.
Often, lecturers expect you to have done reading around the subject beforehand. This allows them to teach you the more complex material instead of the basics. Therefore, if you skip the extra reading on what you're being taught, you may find it difficult to keep up in lectures. Don't worry though, you'll have a reading list so you'll be guided on what to read!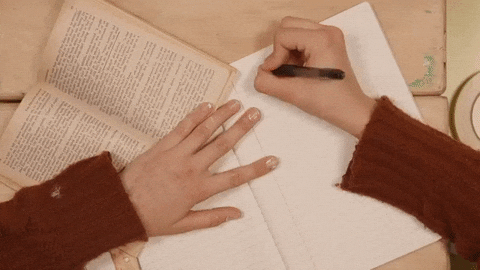 I hope you found my tips useful on starting lectures! Lectures can be really interesting, but quite a shock to the system when they're not what you are used to. As long as you do your reading and know what to expect, you should find your lectures challenging but also engaging from start to finish! What are your concerns about starting Autumn Term? If you're already student, have you got any tips for our first years? Comment them below!