Graduation – the most important event during your degree and the end of your university era. This day is to celebrate all of your academic achievements with everybody who was here for you during those stressful times. Looking back, I can say that University is a very happy but also very stressful place. However, I feel like it was definitely worth it and I have no regrets.
Actually, deciding to go to university was one of the hardest decisions of my life. When I decided to apply for a uni in England whilst living abroad, my idea was to give it a go and see what happens. And then it happened, I got accepted! Within a few months, I was packed and saying goodbye to my parents at the airport. I left for my biggest journey, not knowing at the time that it all might just work out.
It was all scary, but my excitement overweighed all my fears. I moved into a small student room, sharing a house with another 6 boys (I had the privilege of having my own bathroom though!) I remember taking English classes and walking around the Worcester city centre with my CV, which eventually got me my first job in the UK in a local café. I also remember not understanding different accents and the awkwardness of the situation when I didn't know what a customer asked for. I literally tried to make a noise that sounded similar, asking one of my colleagues what it is. *
*crackling. It was crackling. This word was never mentioned to me during my English classes, so working in a cafe was a good learning experience!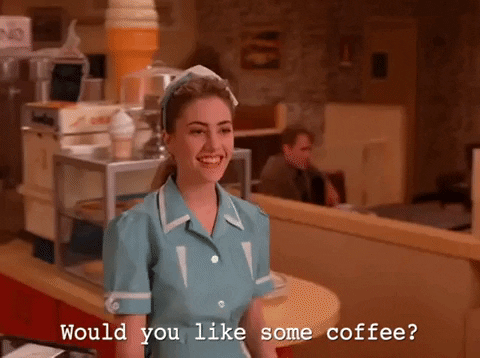 I remember getting better and better in my English classes. I gradually made fewer mistakes in my assessments, which were regularly checked by a lovely lady at the Student Services. Actually, there were many other people at the University including Firstpoint staff, my lecturers and classmates, lab technicians and my academic tutor, who supported me through the whole journey. It wasn't an easy one, but I never felt like I couldn't ask for help when I needed it over the past three years.
And thanks to them, I made it to the Worcester cathedral, wearing my gown and a silly hat to celebrate the fact that I've made it. When I was getting ready, one of my friends mentioned it almost feels like we're getting ready for a wedding – and in a way, it did. Having around most of my closest people including my family and preparing for the big ceremony brought a special vibe to one rainy Thursday afternoon.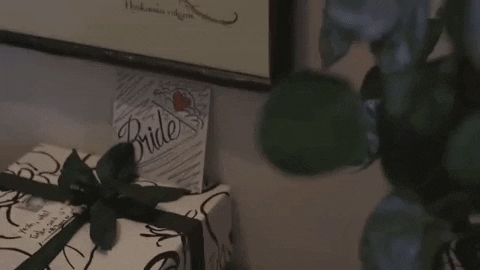 When my name was about to be called, my legs started shaking. This definitely made walking harder as I decided to wear heels! But that was the last hard part of my degree – just shake hands, smile to the camera and get the piece of paper I worked so hard for. It was great to be there with all my friends from my course, and I made sure to clap and scream when their names were called too. One of the highlights was the inspirational speech given by our honorary doctorates – I loved hearing motivational words from great scientists. Once the ceremony was over, we all walked out of the Cathedral together, ready to finish the last chapter of Worcester Uni life.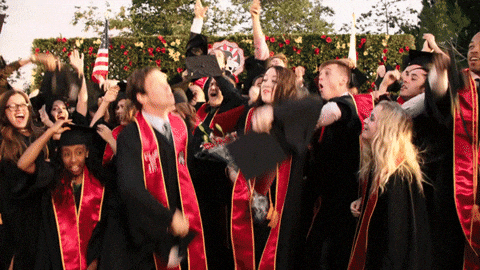 What was the perfect way to end my Worcester Uni era? A grad cap throw of course! What was your favourite memory from your graduation? Have you graduated from Worcester as an international student too? I'd love to hear about your ceremonies – please let me know in the comments!
Loved this blog post? Read more about Graduation: Life as a Graduand