As a student, spring cleaning can be the last thought on your mind when juggling several other commitments, alongside the horrors of student budgeting. However, do not despair… As a fellow student who actually doesn't mind a good spring clean from time to time, I can tell you now that there are many benefits in the long run. Here are my 4 top tips for spring cleaning on a student budget.
Budget spring cleaning secrets
Hello to all you lovely University of Worcester students! I am very excited to be the latest digital ambassador for the blog. And what better way to set off this new venture than writing about spring cleaning on a student budget! Not only does keeping your space clean and tidy help you to manage your stress during exams and assignments, it also helps you focus when you're studying. Keep reading to read my budget cleaning secrets for a student spring clean.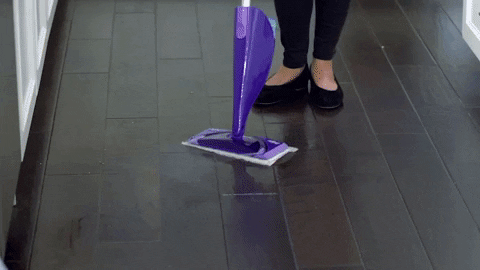 Tip 1: Split the spending
You don't have to purchase expensive cleaning equipment or products to spring clean your student accommodation. If you are living with others in halls or a student house, split the cost of buying cleaning products from perfectly reasonable stores such as Aldi or B&M. You will get much further in refreshing your environment if you're cost effective. Or even better: make your own green cleaning products for a cheap and environmentally-friendly solution!
Tip 2: Clear out the clutter
Spring cleaning can also mean sorting through your precious possessions, disposing or giving away items which you no longer need or want. I try to leave an hour or two every few months to have a full tidy up session of my room, so plan some deep cleaning dates in your calendar. This is actually very therapeutic at times of stress with looming deadlines and a lack of sleep. Any items that you no longer need and are in good condition can be donated to charity or sold for some extra cash.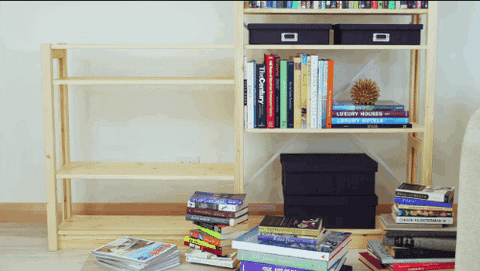 Tip 3: Joy or annoy?
For any of you who have watched Marie Kondo's Netflix show, you will be aware of her idea to only keep items that give you joy. If it annoys you, doesn't have a purpose, or doesn't hold any sentimental value, it's best to get rid of it. This is something that can really make sorting that little bit easier and to give you that motivation to get rid of those socks with growing holes! Take the time to hold each item and to decide whether it gives you that feeling of joy or if you have just become comfortable with its presence.
Tip 4: Stock up on storage
I find that having some storage boxes makes my life far easier. Boxes make my room much more spacious, while making it easier to locate items by grouping them together. You can find them in a variety of places across Worcester, including Primark and Tiger. You can get some really pretty ones at very reasonable prices! You can also pick up some big storage boxes from Wilko for around £10, which are so useful for shoes, fancy dress, and anything you'd like to neatly hide away!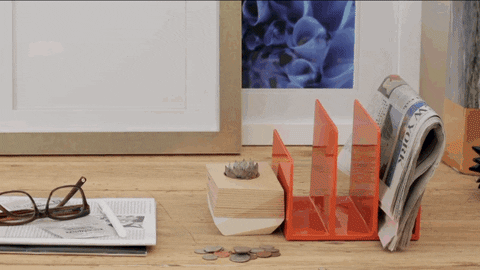 If you don't have time for a deep spring clean, another great option is schedule an hour each week to tidy up after yourself. You'll feel far more relaxed and motivated in your environment, enabling you to de-stress and concentrate more effectively.
Plus, what is better that being able to brag to your parents that you have become a ninja in looking after yourself and your room?! (Until next time you have to tip your room upside down to find that piece of clothing which is at the back of the wardrobe)…
Happy Spring Cleaning!
Rhianna. X
Next steps
For more information on living in student accommodation, including halls of residence and private housing, visit the accommodation pages on the University of Worcester website.