Hi everyone! I'm Ellie and I recently finished my degree in Film Production. Today I'm going to be showing you my favourite spots on St John's Campus so you can check them out too!
peirson study and guidance centre
Peirson's upstairs study area has recently had an upgrade. There lots of different types of seating, cosy lighting , an edgy mural and even one of Toby, our campus cat! I really love coming here to study, brainstorm ideas with course mates or just settle in with a good book! They even have a silent study area, private study rooms and access to IT and printing support. Check it out next time you're passing by! 
the student's union quad
The Quad is a great place to sit in both the warmer and cooler months. There's covered seating and lighting for the evenings, but also lots of sunny spots. It's also conveniently right next to the Student's Union building, where you can sign up for sports and societies, speak to your officer team, grab a snack from the SU shop and even play some darts in the Hangar! It's a really great outdoor space, we are lucky to have such great spots right in the centre of campus!
the 'secret' garden
This next one is a bit of a hidden gem! If you turn right outside main reception and follow the pathway along the back of the Edward Elgar building, there is a lovely little 'secret' wellbeing garden. There's a bench under a tree I love to sit at when I need to clear my mind. It's a nice quiet spot that not many know about, so why don't you take 5 minutes for some mindfulness and head on over?
the elgar café
The Elgar café is a cosy spot right next to main reception- you can't miss it! It's a great space for catching up with friends or grabbing a quick sandwich or hot beverage.
the hangar
The Hangar is an excellent spot for students, whether you're wanting to get a drink with your friends after lectures, or a solo study session on the sofas. As a student, you can book out the hangar for free for events, so if you have any birthdays coming up, check it out! Why don't you set up a fundraising event? There's plenty of examples and more information at worcsu.com.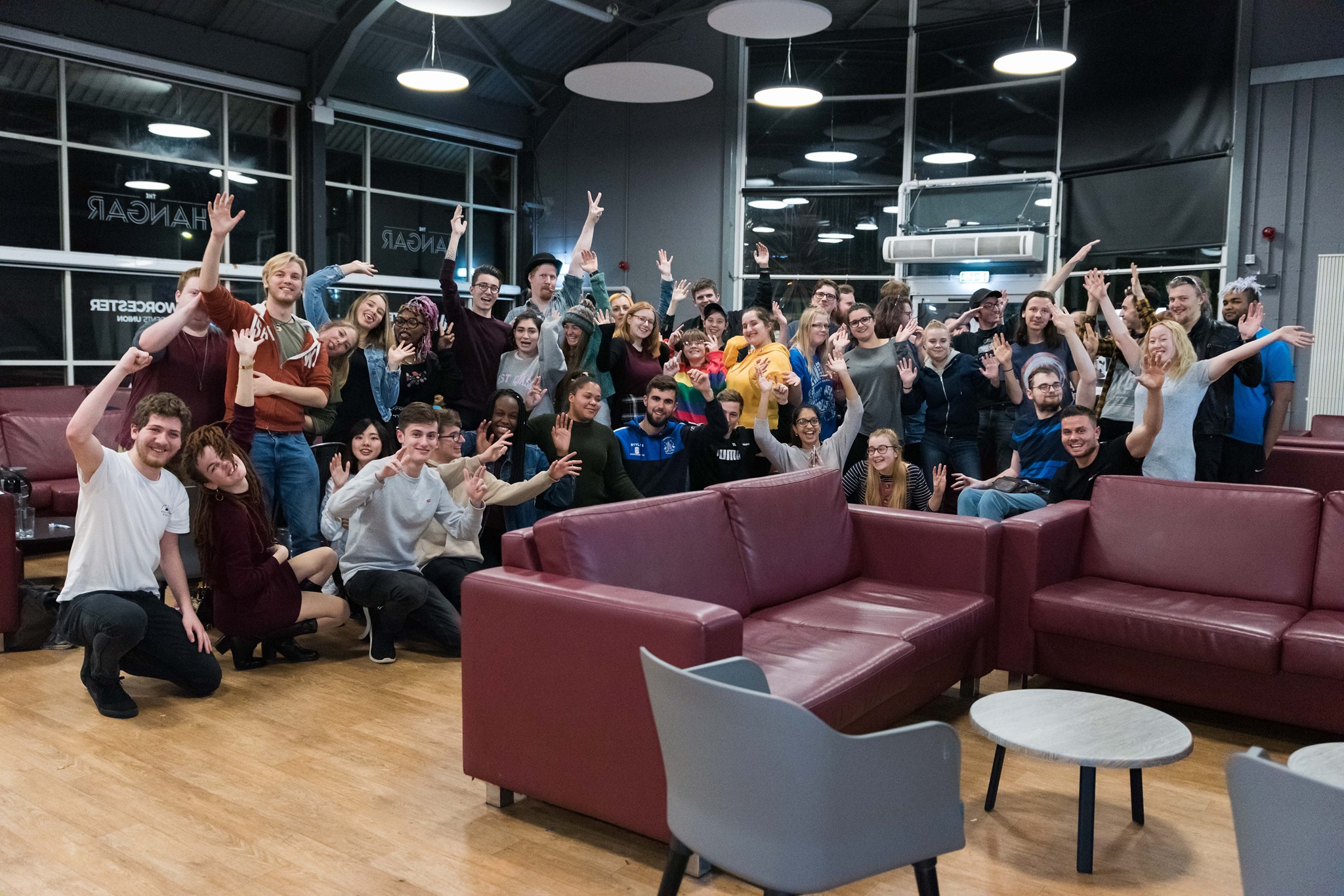 some other places i love that aren't on the st john's campus:
The Hive
The Hastings Café (City Campus)
Definitely check out these spots when you're next on campus!
Thanks for reading!
Ellie