For many students, studying is the last thing they want to think about over Christmas, understandably. The Autumn and Winter term is a long one and Christmas is only a brief break from this. After all of the celebrating over Christmas and New Year, the January blues can creep in. Here are my top tips on overcoming the January blues and staying positive after the Christmas break.
Now that we're back on campus, there can be a frantic panic to cram revision ready for exam week. It's all too easy to fall into a complacency over the Winter period and to have deadlines and stress creep up on you. Since the Christmas Break is less than 2 weeks, studying becomes more and more frantic when January arrives. So once Christmas is over, how do you keep your energy high for the month ahead?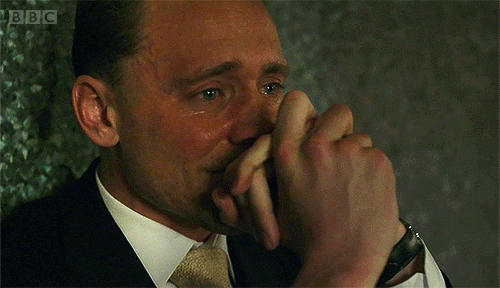 Note your references and sources
By keeping up with studying here and there, it is less of a challenge when the break is over. One way to do this is to make an annotated bibliography of references you're using for whatever assignment. When you're revising or prepping for an assignment, it can save you loads of time if you write down your references as you go along. When you need to refer back to a reference, you'll be able to find it easily!
If you can understand what author you're using, what they are saying and why it is relevant for your assignment, then you can communicate this easily to your audience. It means you can get critically engaged with the work. This becomes increasingly important through your degree, especially at a postgraduate level, where you'll be expected to defend your work as well as complete it.
Maintain a study routine
It is not just about how you study however, but also how you maintain it. For postgraduates, the challenge can be particularly tricky. You're somewhat working more to your own schedule, so the temptation to go off track is particularly high. The best way to overcome this is to plan ahead. Create a schedule, establish a routine and find simple solutions to things that normally knock you off track. Maybe you get demotivated by untidiness and you get overwhelmed by clutter… The solution? Spend 5 minutes at the end of each day tidying your study space. You'll thank yourself later!
One often under-appreciated but vital thing is to save documents securely and in an accessible way. If your files are not easy to get to, it makes it harder to locate stuff after the Christmas Break and this will make studying seem that much more daunting. If all of your studying is online, keep everything organised, in folders and name your documents in a sensible way. If you prefer paper copies, file your notes and separate into topics. This will make it so much easier to refer back to your notes for assignments or recap your main points when revising.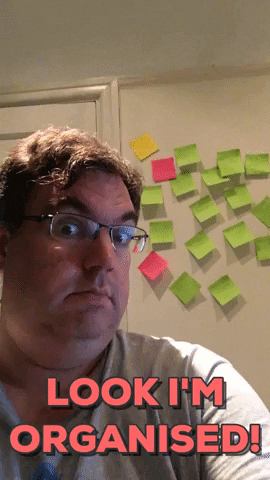 Stay healthy
Getting exercise is very important over the Christmas period and January. It stimulates your mind and body and breaks allow you to get a perspective on your work. Exercise is also a good stress buster, so can help if you're panicking over any upcoming exams. If you're not used to the gym, starting some easy exercise may help. Aim to build some movement into each day, whether it's a gentle jog, brisk walk or gym workout.
Eating properly is also very important. Over-eating on chocolates and sweets can easily happen to the best of us. Try to get a good breakfast and eat vegetables, even sprouts! Not a breakfast fan? Try blending your own smoothie to fit in a few portions of fruit and veg! Another great tip is to prep healthy snacks, for the week or day ahead. Try mashed banana, mixed with natural yoghurt and sprinkled with cinnamon – yum! Prepping these snacks in advance will help you avoid grabbing the sugary treats. You'll also strengthen your immune system, you'll be protected from both the winter flues and January blues!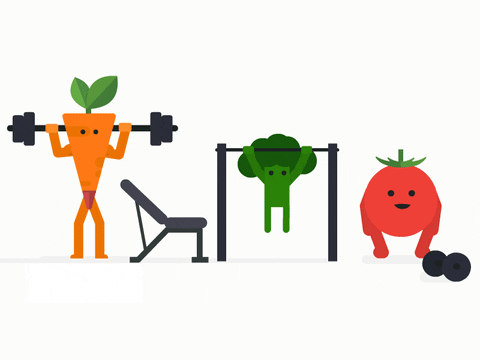 Reward yourself for your hard work
In January, it can seem like an uphill challenge to get back into studying after Christmas. However, you can take some satisfaction from knowing that you have already got through the longest term and that the next terms will be shorter in length. Keep studying consistently, take regularly breaks and actively manage your stress to prevent yourself from burning out at the beginning of the year!
One good way to get through January is to plan something to look forward to. By focusing on this, you then have an end goal to reach and something to lift your mood when things seem bleak. It can also be really motivating to set small rewards too! Maybe after a day of studying or exams, treat yourself to an episode of your favourite TV show. You'll appreciate your reward so much more, be less likely to procrastinate and you'll feel happier! The Christmas break should be enjoyed. However, by maintaining your study routine  over this period and throughout January, by doing a bit here and there, you can make January a bit less blue as it will be less of a shock. The key is to be consistent, don't work yourself too hard and look after yourself!
Of course, study hard and go for your goals. But also make time to see your friends, enjoy your hobbies, and do the things that make you feel happy, relaxed and energised. If you feel like you're struggling, there's plenty of help here on offer at the University, like the Counselling and Mental Health Service.
Finally, best of luck for your January exams everyone!
Loved this blog post? Read: 5 ways to stay calm, focused and rested during assignment times