After the Go Green Week events happening in the SU this week, there's no better time to start thinking about going plastic-free. Feeling inspired to live a more eco-friendly life? With our busy student schedules, it can be easy to go for convenient options that aren't always the best for the environment. Here are my top tips on living an environmentally-friendly student life and doing your bit for the planet.
I am sure you've heard enough about the environmental crisis, pollution, paper straws and 5p charge for plastic bags, but you might not know where your head stands about the whole situation. There's loads of research you can do online, but after a quick Google Search, you can be left feeling overwhelmed by all the advice available.
To help solve this problem, I have watched a short video on Facebook about this girl who lives "zero waste" life and noticed that all she couldn't actually recycle over past few years fit into a small glass container. So I started being more aware of how much waste I am producing and got into the point where realised I needed to do something about it. After experimenting, I'm sharing my findings and top tips with you so you can live green too!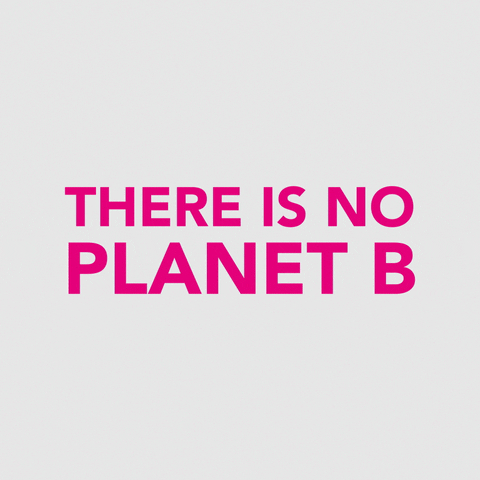 Waste less, save more
One day, I got back from my weekly food shopping and put away all my veg and frozen food into the fridge and started removing all the packaging possible to make sure it will fit (essential skill when sharing a house). If you do the same, you basically end up with a big pile of different packaging. You probably don't even need most of it to be able to carry the food from the supermarket to your house!
Being curious, I started thinking of how to avoid bringing back home piles and piles of plastic. Over some time, I came to the conclusion that developing a few simple habits can dramatically reduce the amount of waste I am creating on a daily basis. And I noticed another benefit – by sticking to my habits, I've cut off some minor expenses, which over time made an actual difference to my student budget.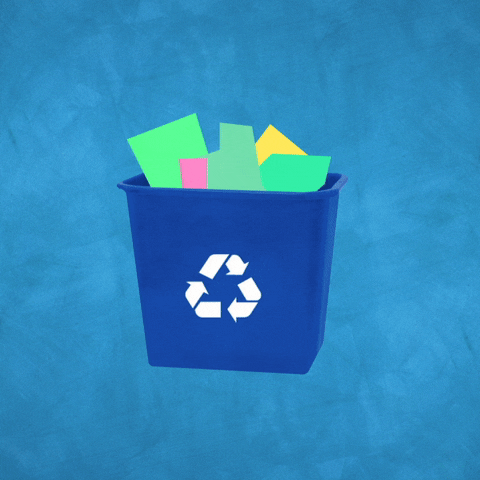 My plastic-free plan
Here are few tips with which I started off my waste reduction plan:
Tip 1: Make a meal plan
This may sound a little bit dull but believe it, this can save you a lot of money. If you write down a few meals, then you bring your ingredient list into the shop and try hard to stick to it. You won't actually buy a lot of different things that end up rotting in your fridge because you bought too much or you can't really use them to make a meal.
Tip 2: Shop in zero waste shops
Stocking up on your favourites definitely works out cheaper and if you don't feel like you need loads of a certain ingredient, you can always pop to a zero waste shop and bring your own packaging. We had a new zero waste shop opened recently in Worcester so find for yourself! https://www.packitin-zerowasteliving.co.uk/
Tip 3: Get a canvas bag
Easy to put in your bag and handy every time you pop to a shop. If you don't want to be boring, you can also get a stylish one!
Tip 4: Get a reusable cup
Just try to imagine how many hot drinks you buy during the week and how many disposable cups you are therefore throwing away on a regular basis. I usually get a hot drink at least three times a week, that time by 52 (weeks in a year) and we end up with an average of 156 cups in a year. Then imagine everybody does it. So why not to bring a reusable cup then? Most coffee shops including the ones on campus give you a discount on drinks if you have it on you.
Tip 5: Ask for no straw and bring your own
You don't really need a straw in your drink, however, if you feel like it's ruining the experience for you, you can always bring your own reusable straw with you. And it looks super cool…
Tip 6: Get rid of the kitchen roll
Just use a sponge or damp cloth to wipe off any spillage.
Tip 7: Get a reusable razor
For both males and females, this works out cheaper long-term and also you can get sharper blades (be careful not to cut yourself!) which compared to the cheap one-use razors are more effective and won't give you those "aftershave" rashes.
Tip 8: Reduce make-up removal waste
At one of our University Sustainability Fairs, I gave it a go and purchased a pack of washable cotton wool pads and found out they are so much more effective than the regular ones! You can also make your own from an old t-shirt and create some cool designs.
Tip 8: Female alert! Buy sustainable sanitary products
You might feel uncomfortable talking about it, but this is a thing that all women go through. Think about the female sanitary products that you regularly buy. I had a strong opinion on menstrual cups and felt like it's pretty gross. It is very personal and sensitive, for some people even controversial topic but I'd recommend to every girl to give it a go and find for yourself how it works for you. Even though I was very skeptical, speaking for myself and many of my female friends, I found out that it is so much comfortable and definitely worth the money as sanitary products are not the cheapest.
These are my personal tips I found that made a difference to my lifestyle and definitely brought a positive impact on my consumer behaviour. Small changes can make a big difference, so see what swaps you can make day-to day! If you have any tips or questions, please share them in the comments below.