Feeling homesick is a normal part of student life – it's one of the main concerns students worry about before they start uni. Homesickness can be a common problem that students experience at uni when they're moving away from home for the first time. But don't worry, there's plenty of advice and support on offer! Here are 5 ways to deal with homesickness while you're at university.
Whether you're in your first year or your final year, homesickness can strike at any point during your degree. It's common to start feeling homesick during stressful times in the term or when you haven't been home in a while. Not to mention, if you're missing your beloved dogs, cats and any other furry friends you have back home!
When I was first starting at university, there were times that I felt okay about being away from home, but other times where all I wanted to be was at home. Most of us feel homesick from time to time, so you're definitely not on your own! If you're missing home, keep reading to find out how to combat feeling homesick at university.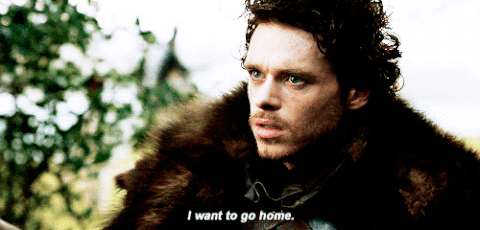 How to deal with feeling homesick at university
Call home
One of the things that you can do to try and lessen this feeling is call home. This is something that I did in the beginning and it helped me feel like I wasn't so far away. Something as simple as hearing your mum's voice, hearing a dad joke from your dad or having a gossip with your siblings can help you feel closer to home. Arranging a Skype call with your family or friends is a great way of feeling like they're in the room, plus they can join even if they're not in the same room. Plus, your pets are sure to make an onscreen appearance too! Top tip: try not to call home too often, as it's important to build find some support at uni too.
Take a trip to visit your family
Also, depending on how far away from home you have moved and whether you are financially able to do so, you could take a trip home. We have great transport links in Worcester, so it's easy to take a train ride home. The closest train station to the Uni is Foregate Street Station – located in the City Centre, it's a 25 minute walk from St John's Campus. To read more about transport in Worcester, take a look at the Campus Locations page on the University website.
Make your home your own
Making your home your own and making your space feel homely can really help if you're feeling homesick. Surrounding yourself with some home comforts, like your favourite family photos from home, can lift your spirits and make your home feel like your own. Don't have any printed photos with you at uni? You can print your smartphone photos using a photo printing service like the Boots Photo website.
Make the most of student life
Also, homesickness isn't a feeling that lasts forever when you've started university. Something that really helped me out was throwing myself into different things: assignments, socialising, societies etc, and I found that whenever I had a whole load of things to concentrate on I would forget about missing home. Check out the societies on offer on the Worcester Students' Union website.
Time to Talk
Chatting to your housemates can be a great way to find support on campus. Not only is talking about feeling homesick a huge relief, it can be really reassuring if your flatmates open up about feeling homesick too. There are also great support services on campus, like the Counselling and Mental Health Service and the Help and Advice Service at Worcester SU. For an informal, safe place to chat to someone friendly, attend one of the Fancy a Cuppa events with the Student Wellbeing Champions on St John's or City Campus. Check out the Firstpoint website or the Student Support and Wellbeing website for more info.

Final thoughts
So there we have it – my top tips on reducing homesickness during your studies. It's worth remembering that a lot of university students experience homesickness, but some may be able to hide it better than others. You never know how someone is feeling, so even those who seem like they're having an absolute ball at uni may be feeling homesick too.
It can be tempting to hide away in your room and isolate yourself when you're feeling low, but it's really important to relate to others. Take care of yourself and don't be too hard on yourself if you do start to feel homesick! If you chat to someone on campus, you may be amazed at how they relate to your feelings of homesickness and you may even make a new friend out of it!
Next steps
Visit Help and Support on the University of Worcester website for more info about student support on campus.