Studying abroad is always an exciting opportunity that many want to take up during their time at university.  Whether you want to experience different cultures, learn new life lessons or build up your CV, studying abroad is a great chance to do this. Taking a semester abroad is a great way to get a taste of study abroad for a few months. Here's everything you need to know about a semester abroad.
Taking a semester abroad is a great alternative to a year abroad if you don't want to spend too much time away from university, friends and family. Studying abroad for a shorter time frame suits many students who can't commit to the whole year abroad.
Keep reading to hear my own personal experiences of studying abroad and some useful tips to know with preparing for studying abroad / when you are out there:
Studying abroad for a semester
Thinking about a semester abroad? Here's what you need to know. 
The University offers a great range of destinations for studying abroad in your 2nd or 3rd year of your course. Your destination is dependent on what course you study. For example, if you are a business student you can pretty much go to many of the destinations the University offers, as Worcester are in partnership with many universities around the world.
To name a few:
Brock University, Canada
Indiana University of Pennsylvania, USA
Japan
Many countries in Europe: Spain, Sweden, France.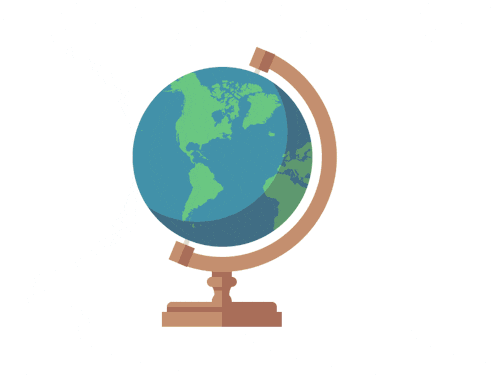 How to apply for study abroad
First things first, arrange a meeting with the Exchange and Study Abroad Coordinator in Firstpoint. You'll pick 2 host universities in other countries that teach your course modules. The team will advise you on the countries that are available and compatible with your course.
I study Education Studies (BA) and did my semester abroad in January 2018. I went to IUP in the States which I'd definitely recommend – I know this particular University was good for business students. Worcester Uni also has partnerships with other universities in the US, such as Ball State University in Indiana & Duluth University in Minnesota.
When can you study abroad and for how long?
A semester abroad
The University offer for you to do your semester/year away during your 2nd or 3rd year. This is typically for students who would like to experience life in another country.
A year abroad
A year long placement away can be taken in your 3rd year. The university have many established links for a third year away such as Japan, China, India, Canada, the US and more.
A placement abroad
A traineeship is also offered for students that would like to gain work experience in another country. The Nursing BSc and Business courses typically offer these sorts of placements abroad.
Benefits of doing a semester abroad over a year abroad
I believe doing a year away in your final year can be a very stressful situation. I also believe that you have to do an extra year at the University here in order to complete your degree. Doing a semester abroad still allows you to pass your year if you pass your assignments while you're away.
This also gives you the opportunity to take a short period out of your studies here in the UK and study elsewhere. You learn so much more about yourself and so much more about other countries and how they study. You also gain lots of independence, confidence and life skills along the way.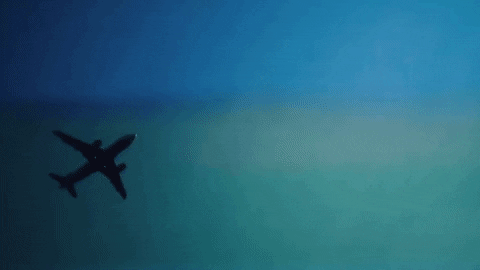 A day in the life of a semester abroad student
Here's what an average day looked like during my semester abroad:
Lectures
I had lectures almost every day when I studied in the US. These lectures were carried out in smaller groups and felt more like a high school classroom rather than a University room. This benefited me greatly as I am studying to be a teacher and being in that type of environment was very beneficial. My longest lecture was 1 hour and 15 mins. So compared to the University here at Worcester, it was a lot of shorter! But this often meant that the times I was not in classes, I was doing required reading.
Meals
I would spend most of my lunch and dinner times in the canteens that were on campus, these were included in my meal plan that I bought before I got to the University. It entitled me to 15 meals at the canteen every week. Which worked out as 2/3 meals a day. American food is pretty great so you often got up to get seconds and thirds (oops!)
Exploring
When you aren't studying or in lectures, you are out exploring with friends or visiting new places. I would definitely make the most of your weekends, luckily for me the University guidelines for assignments were less strict so it meant I could go away most weekends. Make sure you find out how all your classes work and keep an eye on your module outlines!
Support
A couple things I often worried about before my semester abroad was missing home or feeling very overwhelmed with uni life out in another country. My campus at IUP had a lot of activities on daily and had a lot of places where you could hang out with friends. They also had a lot of dog therapy sessions and meeting up times for students who felt homesick or were struggling. Make the most of the facilities on the campus!
Your host university will likely have a International Office that you'll be linked closely with. Any concerns – go and speak to them! Our International Office at IUP were great and often organised many get togethers and trips away for the International students.

Advice while you're away
Meeting new people
I had no-one else come from the University of Worcester. However, I was able to join the International Incoming Students 2018 page on Facebook. The partner University in the US set this up so study abroad students were able to meet other European students. I met a guy called David who was from France. After we got chatting, we soon found out that we would be flying from our connection point in New York on the exact same flight. Little did we know that we would become best friends – I still communicate with him to this day!
Finding accommodation
Your host university should send you details on how to apply for accommodation. I would definitely work out your finances before choosing accommodation. My host university was very expensive for accommodation, therefore my parents did have to chip in and help. Look at what other students say about accommodation on the host university's website to get more of an idea.
Most of all, enjoy it! I loved it, there is always ups and downs when you are away and missing home, however, it is so worth it!
Next steps
For more information on studying abroad, visit the Study Abroad – Outgoing Students page on the University of Worcester website.