We all know that breakfast is the most important meal of the day but also very often skipped. If you're looking for an easy way to fuel yourself before an exam, have a look at these quick breakfast recipes. Here are my 5 favourite breakfast recipes to help you start the day right during exam week.
When you're stressed and short of time, it's easy to grab an unhealthy, convenient breakfast when you're out and about (or skip breakfast altogether!) If you plan ahead, it can be just as easy to whip up a quick breakfast that leaves you feeling full of energy and ready to start the day.
You can make most of these recipes with very basic, cheap ingredients such as wholemeal bread, oats, milk, frozen fruit, and eggs. Investing into some nuts or nut butter and seeds pays off as they will last ages. You can add them to various foods and they will boost your brainpower!
5 breakfast recipes for exam week
Breakfast 1: Smoothie bowl recipe
Why not try to fully enjoy your smoothie by eating mindfully? It only takes a few minutes to accessorise your smoothie and you can get super creative! You will need a blender of some kind for this recipe.
1 fresh banana
Frozen raspberries, blueberries, or strawberries (you can mix them as well)
Fresh fruit, nuts or seeds for the creative part
Blend fresh banana with frozen fruit and line up your nuts, seeds and fresh fruit on the top of your smoothie. Pose, take an Instagram pic, throw some hashtags in, post…. and eat.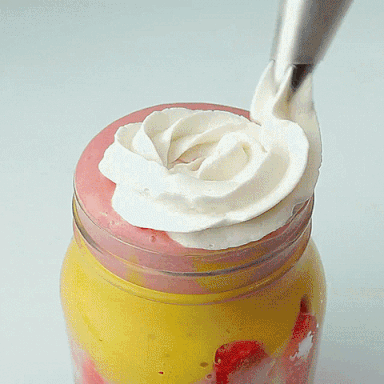 Breakfast 2: Good old school porridge recipe
Oats – 4tbsp
Milk or plant-based milk (my favourite is oat milk or rice & coconut) – ½ cup
Fruit and nuts or seeds of your choice
If you want to save some time, you can put mixed oats with milk and frozen fruit straight into the microwave for 2 minutes, stir and cook 1 more minute. This is a great way to get some fibre and improve your digestion, as well as giving you an energy boost in the morning.
Breakfast 3: French toast recipe
2pcs of wholemeal bread
1 egg
½ tsp of sugar and a pinch of cinnamon
2 tbsp of Greek yoghurt (for vegan/ lactose-free use plant-based yogurt)
Fruit of your choice (top tip: berries are great for brainpower)
Syrup (optional; I used date syrup)
Mix the egg, sugar and cinnamon in a bowl. Dip the bread into the mixture and make sure you cover the whole slice. Then fry on a small amount of oil on a low heat approx. 1.5 minutes on each side. Serve with yogurt, fruit and a little drizzle of syrup over the toasts.
Breakfast 4: Chia pudding recipe
3tbsp of chia seeds
200ml of milk or plant-based milk
Jam or frozen fruit
Mix it all together in a jar with a lid and leave in the fridge overnight so the chia seeds can create a jelly-like texture. You can take this with you in the lecture as it is easy to carry. Chia seeds are also a great source of omega-3, which are an ultimate brain food!
Breakfast 5: Nut butter toastie recipe
Toasted bread of your choice
Nut butter (most popular is peanut)
Bits and bobs for the toppings (sliced banana is great)
An easy and fast way to make your bread healthier – just add some nut butter, which nicely melts when spread onto a hot slice of bread. You can also dress it up a little bit with some fruit or seeds. This will also make you feel fuller than your regular basic toast, especially if it's wholemeal bread.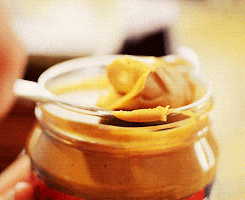 Next steps
For more tips on revision, exams and student support, visit the Services for Students page on the Worcester Uni website.
It's also worth taking a look at the Study Skills page – there's a revision and exam skills advice sheet to help you do your best in exams.