It's Fathers Day on Sunday! It doesn't matter if you're at University for the summer or back home with your family, there are plenty of ways you can make the day special for your dad or father figure. Here's my Father's Day guide for students, including some things my stepdad has taught me.
Father's Day inspiration for students
Whether it's a father, stepdad, granddad or someone who is a father figure in your life, it's always an important day for many! My stepdad has always been a big part of my University journey in many ways.

Life lessons from my stepdad
My stepdad has taught me a fair few things during my time at uni:
Lesson 1: Never leave plugs on in my room
It'll cause many hazards in your room and also wastes electricity (noted).
Lesson 2: Technology is always the way forward.
Use it to your advantage and don't forget to use it to stay in touch!
Lesson 3: Always back your work on another drive or iCloud.
This way you don't have to lose assignments you've spent hours on, as you have a backup version (definitely noted!)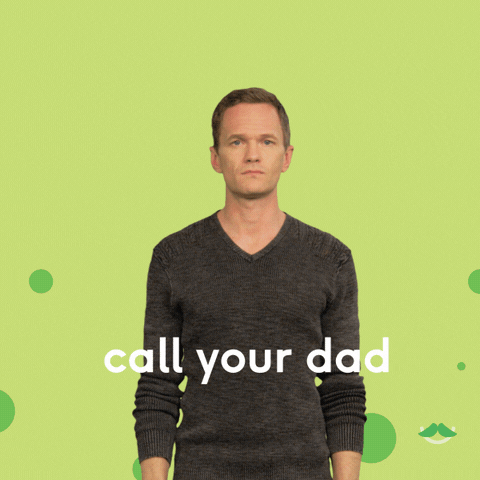 3 Father's Day gift ideas
If you're like me… you have no idea what to get dads for Father's Day. I'm here to help you find a little Father's Day inspiration for gifts on a student budget.
Low and behold… The 3 step guide to Father's Day gift ideas on a student budget:
1: Crates of beer or lager
What man doesn't enjoy being given a free crate of beer in which they can indulge in whilst watching the football or rugby? Many well-known brands now make alcohol-free beer and lager too, which is another great option. Combined with a German-style stein or tankard glass (which you can find at supermarkets or on Amazon), this makes a perfect gift.
2: Buy a card
You can design and deliver your own personalised cards using Moonpig or Funky Pigeon. These are thoughtful cards that any parent would love to receive. Make your card extra special by uploading your own photos of memories that'll make your dad smile. Include some embarrassing pictures or some nice family day out photos!
3: A puzzle
I always get my stepdad a wooden puzzle or something similar. He always loves solving mystery puzzles and you can get these from pretty much anywhere like WHSmith, Tesco, etc. Whether it's a jigsaw puzzle, quiz book or logic game, they go down a treat and keep them busy.
Final thoughts
Whether you're seeing your dad, stepdad or any father figure on Sunday, make sure to tell them how much you appreciate them! I know I wouldn't be as far in my uni life if my stepdad was not present. Hope this blog has given you a few Father's Day gift ideas. Enjoy your summer!