It's Mother's Day on Sunday! Whether you're living away from your mum or you're a mum yourself here at the University, it's a great day to celebrate. It's the perfect opportunity to show your mum you appreciate all she's done for you. Here's my student guide to Mother's Day, including some tips and things I've learned.
A few years ago when I decided to move to university, my mum went into overdrive about the things I would need to know. Unfortunately, I was only thinking about how I would make friends and how many books I'd be able to take with me. Once I got to uni, I could really appreciate the advice my mum had given me.
Life lessons from my mum
Here's a list of things I'm really grateful my mum taught me before university:
Lesson 1: How to butter toast
I am finally admitting to you, good internet folk, that I rarely buttered my own toast before university. My mum had a knack for it and I wasn't going to argue! It wasn't until I had actually moved away that I realised I would have to master the art of buttering my own toast.
Lesson 2: Washing machines are not rocket science
Before university, I'd also managed to avoid using the washing machine for 18 years of my life. My mum went as far as personally writing instructions for me, which unsurprisingly came in handy when I was stood in the laundry room looking pretty clueless.
Lesson 3: Mobile phones can be used for more than social media
Undoubtedly the thing that annoyed my mum the most was my apparent inability to reply to texts from my family. It wasn't until my third year I realised I should start replying and get better at keeping in contact with friends and family.
Lesson 4: It's okay to be a bit homesick
This was probably one of the things I really should have listened to. It's okay to feel homesick, whether you are 45 minutes from home or 4 hours from home! It's a feeling I experienced in the first few weeks, but I got to grips with it once I started making friends and got involved with my society.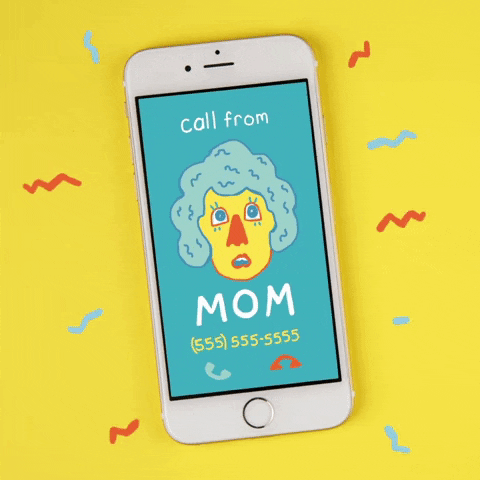 3 ways to spoil your mum this Mother's Day:
Tip 1: Treat your mum to a day out
If your family are in Worcester to celebrate Mother's Day, there are plenty of places to explore on a local day trip. Try Malvern (home to the beautiful Malvern Hills) or Birmingham (we're only an hour away from this huge shopping haven!)
 Tip 2: Bake some cake for your mum
Spend some quality time baking a cake with your mum or bake one for her in your student flat. If your hometown is nearby, you could pop back home for the weekend to surprise your mum! You can use an old biscuit box or a Celebrations tin as a cake container (you know, likes the ones you have at home over Christmas). For some inspiration, check out our "be a whisk taker" blog post.
Tip 3: Send your mum a thoughtful card
If you're not able to pop home for the weekend, a small gesture like sending a thoughtful card can go a long way. Since we have a post room on campus, you don't even have to leave campus to post your card! If you're feeling extra sentimental, you could slide some family photos into the card to let your mum know you're thinking of her.
So there we have it – my student guide to Mother's Day! By writing this blog, I am for once admitting I should have listened to my mother (who was right on this one occasion). I hope you've enjoyed these life lessons that I should have learned before coming to university!