I think the scariest thing about going to uni is knowing what to do when it all inevitably comes to an end. Do you apply for postgraduate study? Graduate schemes? Get a job? It's a tough decision but there are plenty of options out there. Here are my tips to make life after university a bit less daunting.
Planning your next steps after university
Option 1: Postgraduate study
Masters
"A Masters degree is a level 7 qualification – above Bachelors degrees but below PhDs. Study is intense and typically involves completing a series of modules and writing a dissertation." – Prospects
Postgraduate study is an excellent stepping stone from your degree into a more specific field. It's also a great opportunity to further your knowledge in your specialist topic. Masters degrees are available in a lot of different subjects, and the cost of them varies from institution to institution.
A great bonus of doing a Postgraduate Course at the University of Worcester is the "alumni discount". This discount is open to Worcester graduates who have successfully completed a BA or BSc award. If you move on to a full-time Masters or PhD course at Worcester, you'll receive a 15% discount on their tuition fees!
For more advice on choosing the right Masters for you, check out the Masters degrees page on the Prospects website.
PGCE
"The postgraduate certificate in education – or PGCE is a one- or two-year academic qualification you can achieve during your teacher training." – Get into Teaching
A PGCE (Postgraduate Certificate in Education) is the qualification for those who want to get into teaching at Worcester. You can choose between Primary or Secondary education, in specialisms from Early Years, to Drama, to Science and Mathematics.
PGCEs can be completed over one or two years, and often come complete with QTS (Qualified Teacher Status) at the end of the course. Worcester Uni offers a range of Postgraduate Education courses, from PGCEs, to Masters and MRes qualifications.
For more tips and advice, check out Prospects Postgraduate Study page.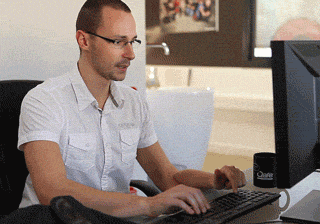 Option 2: Graduate jobs
Graduate Ambassadors
Have you considered becoming a Graduate Ambassador for the University of Worcester? This position is open to students graduating in the current academic year, and is a great positive way to share your first hand experience of university life.
Graduate Ambassadors have a wide-ranging job role, from delivering talks in schools and colleges, travelling up and down the country and helping ensure that Open and Applicant days run smoothly.
With a starting salary of roughly £17,000, it is a perfect graduate job. It's a great chance to develop your skills in public speaking, administration and gain some invaluable work experience. If this sounds like something you're interested in, look out for open positions on the Uni's current vacancies page.
Graduate Schemes
Graduate schemes are structured training programmes for recent grads, offered by companies and employers. These programmes aim to develop the company's next generation of employees and company leaders.
Start dates for the schemes are usually August or September of the year you graduate, and they usually last between 1 and 2 years. They can sometimes result in permanent employment by the company at the end of this period – as long as you work hard and do well!
They are available in lots of different industries – from Human Resources, to the NHS, to Finance, to Law and Marketing. They often have decent starting wages for graduates and offer lots of chances to gain hands on experiences with important businesses.
These schemes are often extremely competitive and only offer a few places. Apply early and work carefully through your application form, paying close attention to the person specification and job criteria of the role.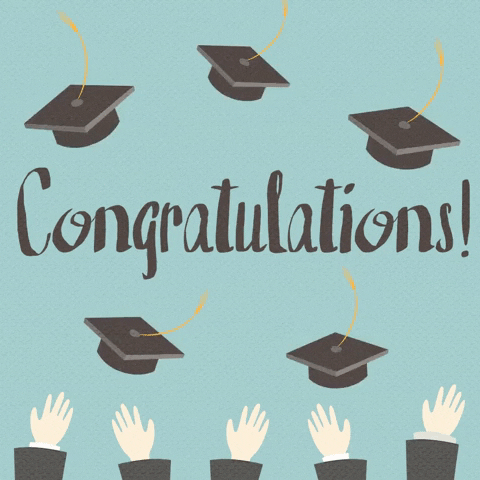 Option 3: Travel
Maybe you've had enough of being in one city and you've decided you want to spread your wings and see the world! Amazing! You have lots of different ways of doing this:
Work abroad
There are lots of opportunities for teaching English and au pair roles, working with families and children. This will give you the chance to travel internationally and develop your language skills, as well as meeting lots of new people.
If this doesn't sound like your thing, you can still apply for a work visa in lots of different countries. This allows you to get work abroad, such as a bar or restaurant job, as a way to fund your travel in countries like Australia.
Go Inter-Railing or Backpacking
If exploring Europe by train sounds like something you'd enjoy, buy yourself an inter-railing ticket. Pack a bag and hop onto the train to see a whole host of different places. For more information and to book your pass, visit the Interrail website.
Otherwise, a classic option for travelling is backpacking – living with only what you can fit in a bag on your back, staying in hostels and exploring lots of different cultures.
Just Book an Extra Long Trip/Holiday
Maybe you just want a chance to relax. In which case, be sure to book yourself a nice all-inclusive trip where you can lie down by the pool with a cocktail in hand.
Or maybe you've been saving your pennies to book the trip of a lifetime after university – an American road trip, perhaps?
Even if you can just have a few days away with your uni friends, relaxing and exploring, that's a great option. Whatever you choose to do, safe travels and have a great trip!
Here are some great resources, if you're interested in travelling after graduation:

Option 4: NONE OF THE ABOVE? That's okay too!
Sometimes, you just don't know what you want to do. And that's completely fine! You've got loads of time to find a passion and try your hand at a few different things. You don't have to jump into your career the day after you wear your cap and gown.
My advice would be to get some work and life experience, try as many different things as possible and do your absolute best to look for opportunities. They won't always land on your doorstep! Grab every chance you can!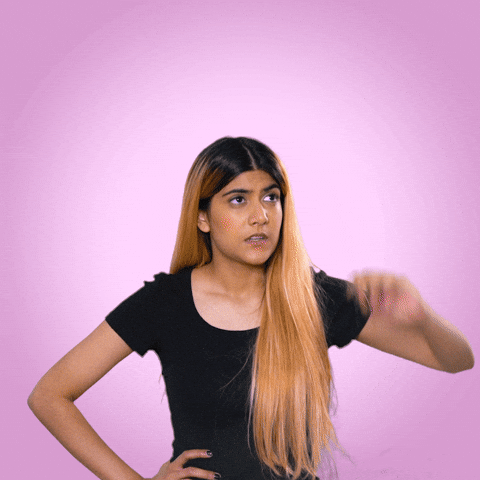 I hope this post has been helpful and that exploring your options has eased your mind about life after university. I wish you all the best of luck in your future plans!
Next steps
To read more about postgraduate study at the University of Worcester, visit the postgraduate study page on their website.
If you're looking for a job after your degree, check out the full-time and graduate jobs page on the Uni website for more advice.
And if you're unsure about your next steps… The Uni's Careers and Employability Service website is a good place to start. Graduates can access the Careers Service for 3 years after leaving uni, so you've got plenty of time!